The Beer Barrel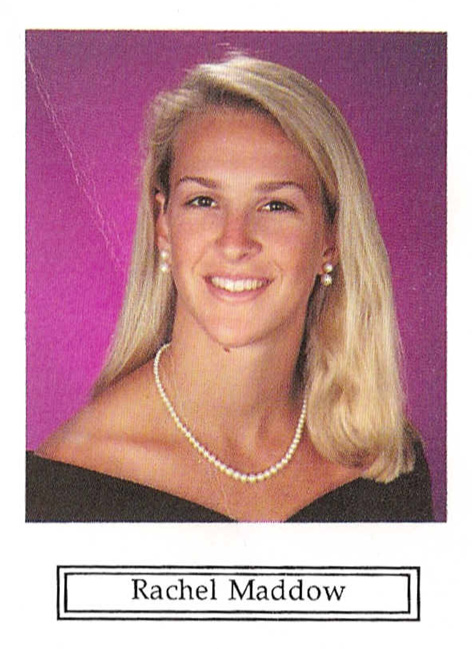 Before Rachel Maddow became a dyke, Maddow was actually a lady-
Dyed blond hair, makeup, a dress, jewelry, da works.
After high school, Maddow, either through previously latent lesbo genetics, dyke contamination or a brain injury decided to become another Andy Dick-
Shit-...
By Jane Atkinson, 18/07/2010

JUST like the characters in her favourite TV show, posh Christina Saunders knows good sex. And so she should, after seducing 1,000 MEN.

The university-educated brunette longed to be as confident in bed as Sex And The City maneater Samantha.

So she set herself a 10-year challenge - to get a thousand notches on...
We've heard a lot about bubbles in the economic world over the past decade – so much, in fact, that it seems like we might be facing a bubble of bubbles. But what does that mean to the average person? We'll take a look at some of the issues and implications of our bubblicious culture this week and try to figure out how to handle it all.

What's...
Fuckin' jews-

Bluto deletes dis post due to fuckin' tomfoolery by goddamn tea baggin' jew foolin' good white folk & fuckin' wit' a black niggress. Bluto apologizes for dis, squints.
Everyone knows the Jews run Hollywood nowadays. But did you know it wasn't always like that?
As early as 1922, Jews were putting bisexuality in films. Ethnic Catholics were highly offended. As a result, The Motion Picture Production Code came about. This set up the Catholic National Legion of Decency to review films. As a result of the MPPC, Jews...