The Beer Barrel

25 April 2010

By Tim Wise :francis:

Let's play a game, shall we? The name of the game is called "Imagine." The way it's played is simple: we'll envision recent happenings in the news, but then change them up a bit. Instead of envisioning white people as the main actors in the scenes we'll conjure - the ones who are...
By Tom Braithwaite
Published: April 25 2010 17:24 | Last updated: April 25 2010 17:24
The US is preparing to pivot from domestic regulatory reform to a push for a tough new international capital regime after the weekend's G20 and International Monetary Fund meetings glossed over differences between leading economies.

Tim Geithner, US Treasury...
13:39 hours - I made visual contact of what appeared to be a 16 year old genetically perfect blonde female in the company of two negro male chillins aged 7 & 8 possibly. They were headed westbound towards the KFC on foot from what appeared to be a low rent apartment community.

Action taken: None, as I was pressed for time, was not able to...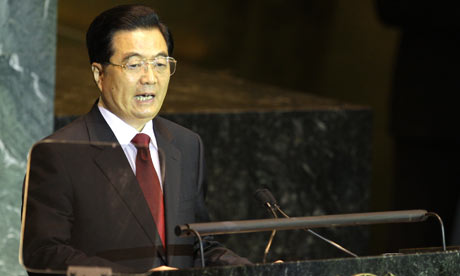 China pours its wealth into Latin America

Guardian UK

Rory Carroll in Caracas

April 18, 2010
Travel through pretty much any country in Latin America and you see the influence: a football stadium for Costa Rica, scholarships for...
Goldman Sachs - The Great American Bubble Machine

Rolling Stone

Matt Taibbi

April 5, 2010
The first thing you need to know about Goldman Sachs is that it's everywhere. The world's most powerful investment bank is a great vampire squid wrapped around the face...